Our Mission
Delivering Resources To Advance The Upcoming Generation
We are here to encourage and help you acquire and enhance the necessary skills needed to advance in society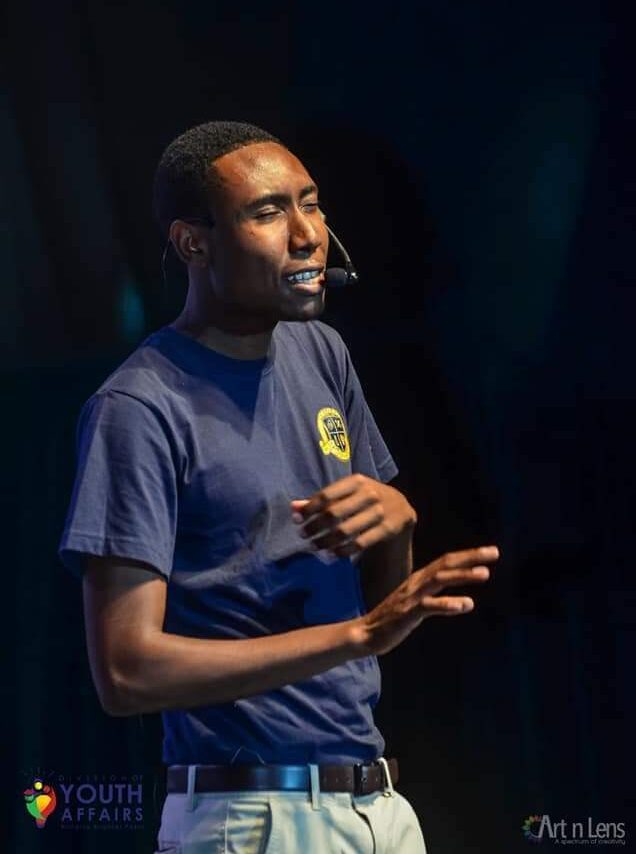 Mr. Triston Greaves joined the Barbados YouthADVANCE Corps (BYAC) in November 2019, as a trainee of the 2nd Cohort. After participation in the residential camp at Paragon, Mr. Greaves was enrolled in the BYAC Technical Vocational programme at the Samuel Jackman Prescod Institute of Technology (SJPI). Triston successfully completed the Certificate Programme in Graphic Design and Animation at SJPI, gaining a Merit and "most outstanding student" award in the division of Mechanical Engineering and Printing. Post successful completion of the training phase, he completed 10 weeks of Hospitality Training at the Sandals Resort Barbados during the BYAC Job Attachment phase of the programme. Identified as one of the exceptional candidates, Triston was offered a Bartending job opportunity at the Resort where he currently utilizes some of the skills obtained in his training to provide a high quality service to his customers. Triston is a very dedicated, dependable and focused individual who is grateful to the BYAC for helping him to realize and achieve his dreams.
Ms. Makayla King who joined the Barbados YouthADVANCE Corps (BYAC) in the November 2019 intake, is a vibrant and passionate trainee. Ms. King disclosed very early in the programme that she wanted to become one of the island's best pastry chefs. Therefore, it came as no surprise when she chose to pursue the certificate in Home Economics at the Samuel Jackman Prescod Institute of Technology (SJPI) via the BYAC Technical Vocational programme. Makayla was noted as a trainee that proudly shared photos of her culinary displays and tasty treats throughout her course. Ms. King graduated with a Distinction and was awarded Most Outstanding Student in her programme in the Division of Human Ecology. Following her success at SJPI, Makayla's job attachment included 10 weeks of Hospitality Training at Sandals Resort Barbados and she was subsequently offered an opportunity to work in her desired field. Makayla's story epitomizes the fulfillment of the BYAC objectives as she is now well on her way towards achieving her goal of becoming Barbados' next best pastry chef.
Ms. Alana Tasker joined the Barbados YouthADVANCE Corps (BYAC) in the cohort 1, September 2019 intake as a very shy individual. However, from the inception of her tenure as a trainee of BYAC, Ms. Tasker showed a high level of respect for authority, participated well in all activities and demonstrated a real desire to excel in everything that she put her mind to. During her training in the Technical Vocational programme, Alana attended the Samuel Jackman Prescod Institute of Technology where she was enrolled in the Child Care Nursery Attendant course. She stated, "My classes were very interesting and fun despite the few challenges I encountered. Nevertheless, I stayed focus and always pushed through with my studies." Consequently, Alana graduated with a distinction in her certificate programme and fittingly received the Most Outstanding Student and Registrar's award. "Upon thinking back, if I had given up during the six weeks residential at Paragon Military Base I would not have been able to achieve all that I have today." Alana's comments on her BYAC experience highlights two critical things. Firstly, that a positive attitude paired with determination and hard work provides a very strong foundation for success and secondly, the value that the Barbados YouthADVANCE Corps brings to the lives of aspiring, young adults is essential.
Our Blog
Inspiration, Recent Projects, Opportunities And Continuous Improvements
The Government of Barbados is seeking to contract a firm for the provision of construction management consultancy services for the …
At the June/July 2021 sitting of the Caribbean Examinations Council, Caribbean Secondary Education Certificate Examinations, trainees of the Barbados YouthADVANCE Corps …
The Barbados Youth ADVANCE Corps (BYAC) of the Ministry of Youth, Sports and Community Empowerment is accepting applications for its …
Have A Suggestion Or Question ?
Let Us Know What's On Your Mind!